Robert G. Kastenbaum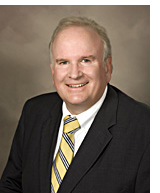 Mr. Kastenbaum graduated from the University of Virginia, Bachelor of Arts with distinction, and from George Mason University Law School, Juris Doctor. He has practiced law in Richmond since 1984 and joined the predecessor law firm of Purcell, Cherry, Kerns & Abady in 1985. His areas of practice include litigation, personal injury, and real estate law. He is an active member of the Virginia Trial Lawyers Association and the Richmond Bar Association.
Kerns & Kastenbaum has a 50 plus year history of serving central Virginia. Its founding partners, including T.A. Kerns, a member of the Richmond Bar for more than 50 years, established at the outset an interest in providing a diverse consumer client practice.